Myres Animal Hospital, Where Your Pet is Family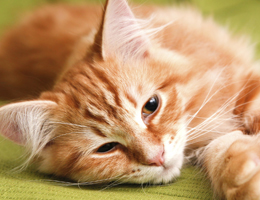 The Myres Animal Hospital family welcomes you to our animal hospital. Since we first opened our doors in Sanford in 1980, quality, family-centered, friendly veterinary care has been our desire. From the moment you first enter our hospital, we hope that you will recognize the love and respect that we have for each and every patient and their loving family. A long, healthy, and happy life for each companion animal is our number one goal.
What Sets Us Apart
It is our honor to be voted Best of Lee County for the 12th time in 2016 by our clients and the community! We are blessed to have the dedicated veterinary team at Myres Animal Hospital that we have. Our team members love animals and people! Their commitment to our practice values keep them serving the pets of our area year after year. We have staff members that have been with us more than 20 years, and this longevity is part of what sets our team apart.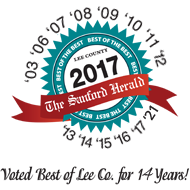 We invite you to visit our story to learn more about Ron and Gail Myres's decision to come to Sanford, NC with the purpose of opening Myres Animal Hospital. Find out how our family-oriented business has grown because of the mutual love and care we share with our incredible clientele.
If you are ready to get started on a lifetime of excellent veterinary service for your pet, we invite you to contact us today. We are truly here to serve you.