Keep Your Pet Protected Against Canine Influenza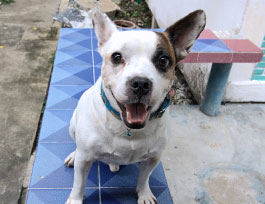 A recent outbreak of the canine influenza virus has pet owners worried for the safety of their furry companions. Myres Animal Hospital carries the Canine Influenza Bivalent vaccine that protects your best friend from both the H3N8 and H3N2 viruses.
What is Canine Influenza?
Canine influenza is a virus that causes respiratory infections in dogs. Symptoms of canine influenza are:
Coughing
Fever
Sneezing
Loss of appetite
Lethargy
Nasal discharge
Difficulty breathing
What to do if you suspect your Dog has Canine Influenza?
Call Myres Animal Hospital right away to get them in to see our veterinarian if you notice your dog is exhibiting any of the symptoms listed above. Keep your pet away from other dogs to help to not spread the disease. Since humans can carry this virus from dog to dog it is important to not touch other dogs if you're concerned that your pet may be infected.
Don't Wait to Vaccinate
Myres Animal Hospital recommends that all dogs be vaccinated against canine influenza with the Bivalent Canine Influenza H3N8/H3N2 (BCIV H3N8/H3N2) vaccine, and we require it for any pet being checked into our animal hospital. Contact us today to schedule an appointment to have your dog vaccinated. The first vaccine will be administered at this appointment and a second vaccine will be needed two to four weeks later to boost the BCIV H3N8/H3N2. Once the second vaccine has been administered your dog will only need it boosted one time annually.