Health Maintenance and Preventive Care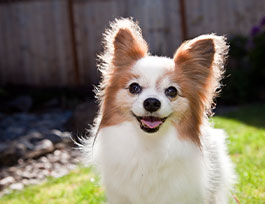 Myres Animal Hospital believes that preventing health problems is the best way to ensure that your pet leads a long, healthy life. Complete preventive care requires annual visits for each pet. When your pet comes in for a physical, we include the following:
Nose to tail examination, checking everything to identify abnormalities
Administration of any needed vaccines to protect your pet from dangerous diseases, as well as discussion about pest preventives to protect your pet from fleas, ticks, and heartworms
Discussion of your pet's lifestyle, weight, and diet, as well as any changes in their behavior or activity level that you may have noticed since their last visit
Additional diagnostics if deemed necessary after an external physical examination
Parasite testing to ensure that your pet is heartworm and intestinal parasite free
Recommended ongoing care, if necessary, such as a professional dental cleaning
USDA Certified Health Certificates
Each one of our patients is an individual and we are proud to provide completely personalized care to every animal that comes through our doors. We will discuss your pet's individual needs and lifestyle with you to determine the best course of action for preventing illness and ensuring that your pet leads a long, healthy life.