Our Story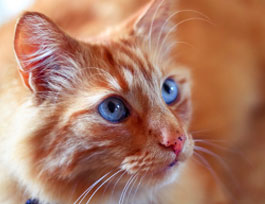 Myres Aninal Hospital has been serving the community of Sanford, NC since we first opened our doors in 1980. We were founded by our owners, Dr. Ron and Mrs. Gail Myres. It is our mission to be a leader in modern veterinary medicine in North Carolina, providing advanced care at our family-friendly and family-run animal hospital.
We believe that client education is one of the most important aspects of veterinary care, because pet owners who understand what their pets need are better equipped to provide it to them. We're committed to helping pet owners truly understand the needs of their best friends. Our veterinarians are dedicated to working closely with pet owners throughout the process of pet treatment and we want to help with making the big decisions.
At Myres Animal Hospital, veterinary care is a team effort!