Meet Our Team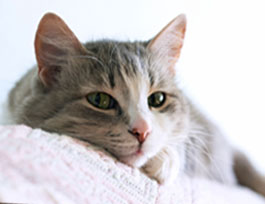 We would love for you to meet our team at Myres Animal Hospital. Click on the headers below to expand the page and see bios from all of our dedicated team members!
Our Veterinarian
Dr. Ron Myres
Veterinarian and Owner
For Dr. Myres, exceptional veterinary medicine is his pride and joy. He earned his veterinary degree from Auburn University and is a member of many prestigious veterinary organizations including from the American Veterinary Medical Association to the North Carolina Veterinary Medical Association. Continuing education is important to Dr. Myres as it enables him to provide cutting edge veterinary medicine and he completes approximately 60 hours of continuing education each year! Myres Animal Hospital has proudly earned recognition as Best Veterinary Hospital of Lee County for 12 years.
Dr. Myres is proud to have worked with all kinds of animals over the years, from traditional pets to unique creatures like deer, raccoon, beaver, hawk, pelican, turtle, and even a lion cub! His favorite part of being a veterinarian is resolving the illness of each pet through diagnostics, medicine, and surgery. He says he has fun every day with his clients, patients, and team mates. When you love what you do, it's never a day of work!
Some Facts About Dr. Myres
Family: Wife Gail, son and daughter, son-in-law and daughter-in-law, and four grandchildren
Pets: He has 3 dogs and 2 cats that he & Gail have added to their family through rescue!
Hobbies: Spending time with family, snowboarding, wakeboarding, scuba diving, outdoor sports, sailing, playing with his animals, reading the Bible, and exercising
Proud Accomplishments: Founding and establishing Myres Animal Hospital and CARA with wife Gail
Client Care Team
Gail Myres
Owner and Bookkeeper
Gail, who is one of the founders and owners of Myres Animal Hospital, has worked in a number of fields. She is a master and instructor certified in permanent makeup and a retired professional dog groomer. She is also the owner of Head to Toe Salon where she is able to make a difference in other women's lives with permanent makeup. Serving people and pets is a passion she shares with her husband and she loves the life they share working toward this common goal.
Some Facts About Gail
Family: Husband Dr. Ron Myres, son Corley and daughter Amanda (and their spouses), plus four grandchildren!
Pets: She has 3 dogs and 2 cats that she & Dr. Myres have added to their family through rescue!
Hobbies: Reading, exercising, traveling, fishing, and scuba diving
Favorite Books: The Bible and Pride and Prejudice
Amanda Sullivan
Office Manager
Amanda earned her bachelor's degree in psychology, with a minor in leadership studies, from the University of North Carolina at Wilmington. After owning a restaurant in town, Amanda was excited to return to her roots and serve as office manager at Myres Animal Hospital, which is her parents' family business. At work, she enjoys problem solving and working to find the positive side of every situation.
Some Facts About Amanda
Family: Husband Andrew, children Makenzie and Brodie
Pets: A sweet lab mix the family rescued named Dylan and some fish
Hobbies: Enjoying her family by playing, swimming, going to the park and attending sporting events together
Favorite Animal: Octopus or frog
Karen Seymour
Receptionist
Karen attended Central Carolina Community College where she studied veterinary medicine. Her love for animals influenced her decision to pursue this career path, and she finds it rewarding every day to see the happiness of pets and owners when sick pets get well! Karen takes great pride in being good at remembering the names of pets and their owners.
Some Facts About Karen
Family: Children Andy, Josh, and Morgan; Grandbaby Payton
Pets: Shih Tzu Tye and 3 cats named Trooper, Rameses, and Dean
Most Amazing Place to Go: Anywhere tropical on a cruise
Favorite Book and Movie: Heaven is for Real and The Notebook
Linda Norris
Receptionist
Linda, who has been with Myres Animal Hospital a few times over the years, is a huge animal lover who enjoys the way animals teach us about love. She believes that every day at the practice is a new experience and she has a great time spoiling all her furry friends with love and treats.
Some Facts About Linda
Family: Son Phillip and a sweet daughter-in-law
Pets: 2 Australian Shepherd rescues named Tebow & Genesis, some sweet kitties, rabbits, and goats!
Hobbies: Working with plants, watching or going to Duke basketball and football games, and hanging out with her best friend Rebel
Dream Travel Destination: North Dakota to see the wild horse herds
Pet Care Team
Jenny Marlewski
Registered Veterinary Technician
Jenny attended Central Carolina Community College where she earned her associate of science degree and became a national and state registered veterinary technician. She loves working with animals and enjoys educating clients about keeping their pets healthy.
Some Facts About Jenny
Family: Husband Jon and children Jewels and Jolie
Pets: 3 dogs named Crash, Mojo, and Zoey; 4 cats name Kty, Kali, Annie, and Rex; a bird named Cocomo
Hobbies: Watching football and spending time with her family
Special Talents: Multitasking
Amie Howie Arrington
Registered Veterinary Technician
Amie attended Central Carolina Community College where she earned her associates in applies science for veterinary medical technology. She's worked with some amazing animals, including meeting a military dog with titanium teeth! She's always loved animals and finds it amazing to work with the Myres Animal Hospital team where everyone works well together and will go out of their way to help each other.
Some Facts About Amie
Family: Husband Josh
Pets: Dogs, cats, horses, ducks, chickens, potbelly pig, and goats
Hobbies: Reading, gardening, fishing
Most Amazing Place Amie's Ever Been: The mountains of North Carolina—everything is so beautiful and peaceful
Favorite Book: The Notebook
Kyle Groves
Veterinarian Assistant
Kyle attended Clinton Community College where he studied a wide range of subjects, from advanced biology to computer networking. He enjoys working with wild animals as well as providing client education to help people take better care of their pets. It always feels good to help animals because they are so reliant on us!
Some Facts About Kyle
Family: Wife Marikate and daughter Maggie
Pets: German shepherd Midnight; mix breed Piston; cat Griffin; pig Jeffrey; rabbit Peter Cottontail; and 8 chickens
Hobbies: Spending time with family, working on cars, and hiking
Favorite Animal: Wolf
Elizabeth David
Kennel Technician
Elizabeth attended Central Carolina Community College, earning an associate of science degree. She enjoys working at the practice where every day is an interesting experience and she can interact with the animals on a regular basis. She truly loves caring for other people's best friends!
Some Facts About Elizabeth
Family: Husband Clay, son Eli
Hobbies: Reading, watching movies, and spending time with her family
Favorite Animal: Tiger
Favorite Movies: Twilight series
Groomer
Wendy Wilkes
Pet Groomer
Wendy, who is a professional groomer, has experience doing a lot of interesting pet styles, including mohawks and color dyes. Her love for animals is what led her from cosmetology into grooming. She enjoys working at Myres Animal Hospital where she can work with great people and animals and also have the independence of setting her own hours.
Some Facts About Wendy
Family: Fiancé Tommy, Children Hayley and Wade
Pets: Yorkies Buster and Furball; cat Pirate; horse Fancy
Hobbies: Spending time with family, swimming, bonfires, horse riding, etc.
Most Amazing Place Ever Been: Disney World